The Madison County Republican Party and the Republican Women of Madison (RWM) completed a community service project. This project was two parts:
The Madison County Republican Executive Committee (MCREC) participated in the Christmas Chairities Year Round (CCYR) inaugural Tinsel Trail Fun Run. The one mile run through the Tinsel Trail and Big Spring Park raised money to help CCYR. Santa cheered the crowd of runners at the start of the race.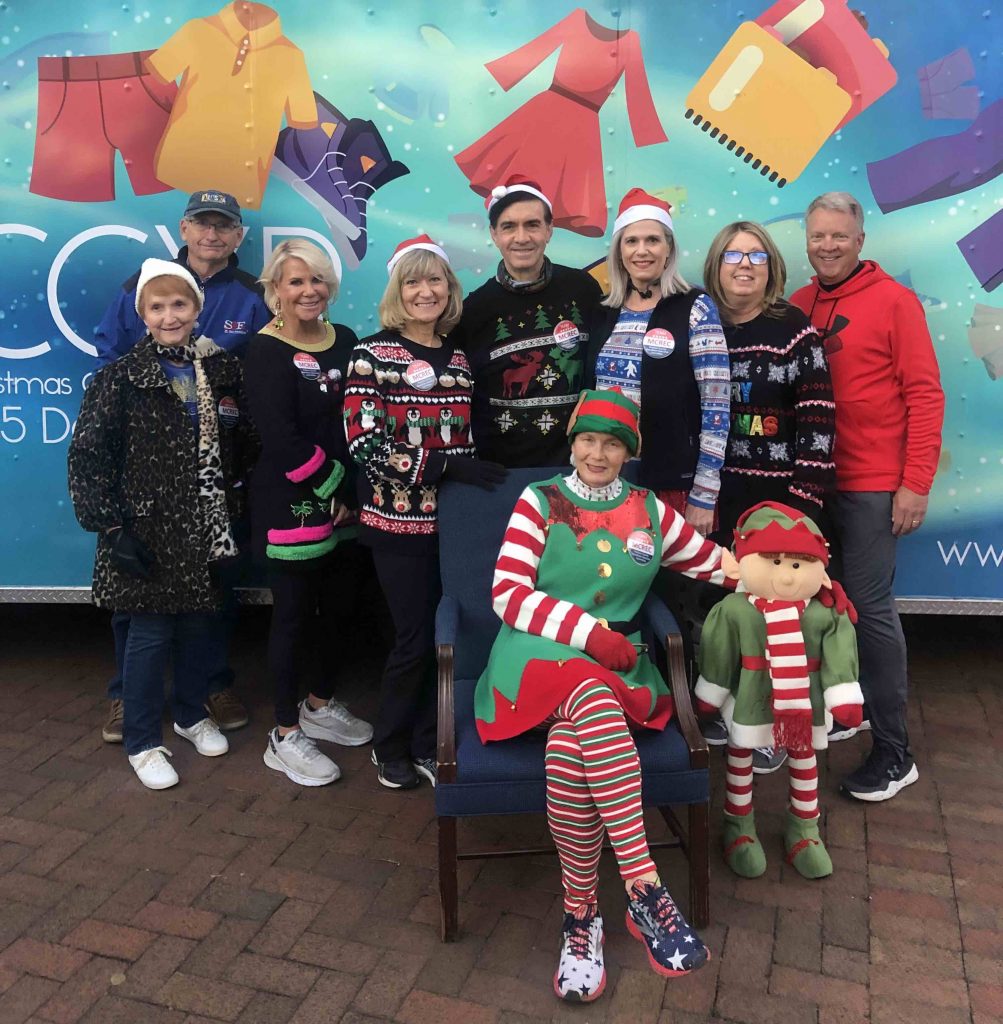 The MCREC and RWM also collected donations and toys for CCYR. There is not much more to say about this… the photo is worth a 1000 words. The Republican Party is making a difference in our community!