Madison County Republican Party
Madison County, Alabama
Madison County GOP Headquarters is Open
The Madison County Republican Party Headquarters is OPEN at Parkway Place on the 1st Floor near Dillard's.
Hours are Monday – Saturday from 11 AM – 5 PM. Yard signs, literature, t-shirts, hats, flags, and mugs are available.
For more information or to volunteer, please contact Donna Hamaker at 256-682-2065 or donnahamaker@att.net.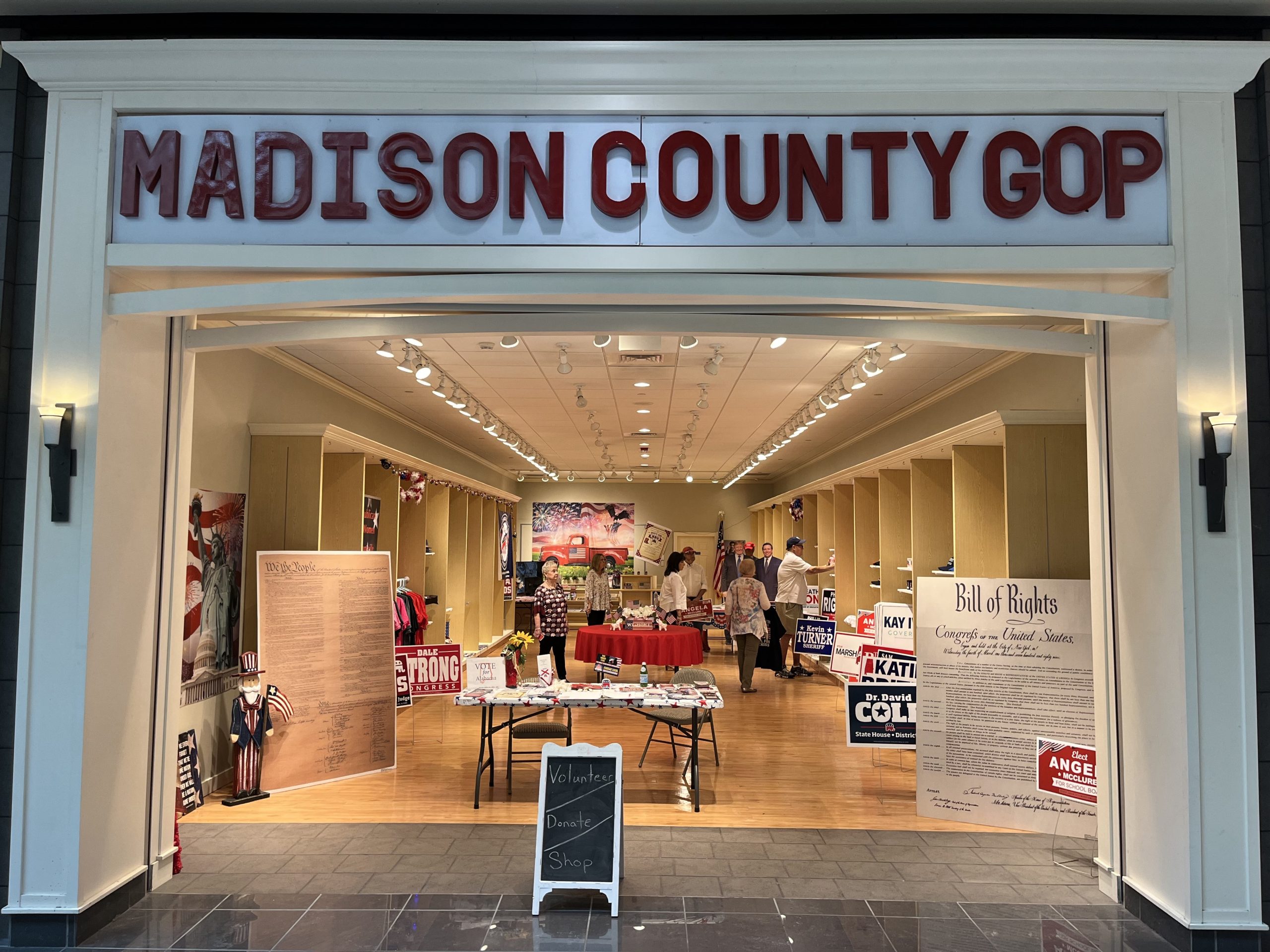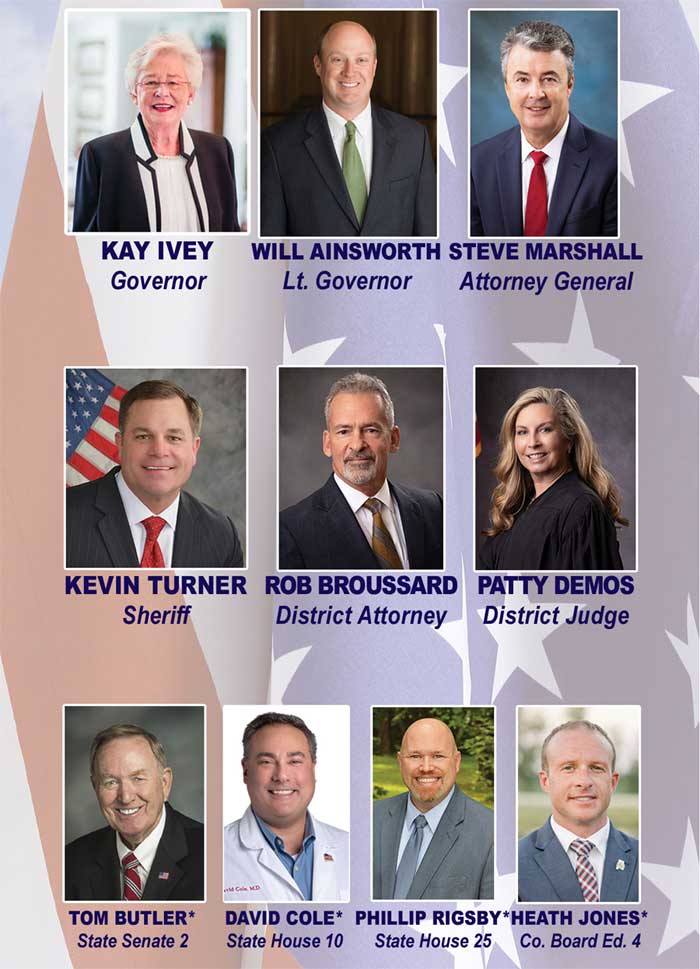 Election Information is Available
The November 8, 2022 election is fast approaching. We know you have questions, but we have answers!
Don't miss our Election Information page (just click Election Information in the menu above). Here you can check on your voter registration, polling place, Alabama Constitutional Amendments, and our list of fabulous Republican candidates!
If we can help you in any way, use the Contact Form to send us a message.
BOOTS AND BBQ
Join the Madison County Republican Party and Madison County Republican Clubs for a great Free Event! We will have great food and entertainent. Bring your friends and faimily, becuase all ages are welcome.
Tuesday, October 11, 2022
5PM – 8PM
Jaycees Building, 2180 Airport Road, SW
Huntsville, Alabama
For Information, call 256-509-1667