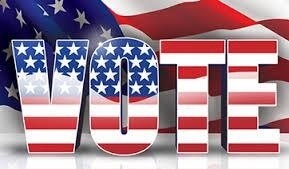 We have a list of our qualified candidates available here.
DOWNLOAD: Sample Ballot (PDF)
Contested race will be the only ones appearing on the primary ballot. We will have a lot of candidates running for delegates to the Republican National Convention.
Since all of our local mail runs through Birmingham, we recommend that you request any absentee ballots early in 2020 due to the extra time required for the mailing.
VOTER REGISTRATION
The deadline to register to vote in the March Primary is February 15, 2020. You can register to vote HERE.
To verify or to check the accuracy of your registration, click HERE.
For questions regarding voter registration or to confirm your polling location, please call (256) 532-3510.
FIND YOUR POLLING PLACE
To find your polling place click HERE.
ABSENTEE VOTING
The deadline to request an absentee ballot for the March 2020 Primary is February 27, 2020.

The last day to hand-deliver/postmark an absentee ballot is March 2, 2020.
For more information regarding absentee voting click HERE.
The Absentee Ballot Application is available HERE.