The Madison County Republican Executive Committee proudly presents the 4th biennial "Freedom Celebration" and silent auction on February 21, 2022 in Huntsville, Alabama at The Jackson Center. Doors will open at 5:30 PM.
We are proud to announce that Senator Tommy Tuberville will be the keynote speaker at this event.
This biennial event is expected to be the single largest gathering of Republican officials, supporters, and patriots in North Alabama. The purpose of the event is to showcase the influence of North Alabama within our Republican Party and raise needed monies for Republican issues and general election Republican candidates.
General admission and VIP tickets include a great dinner and cash bar.
Dress: Business Attire
Tickets are only $50!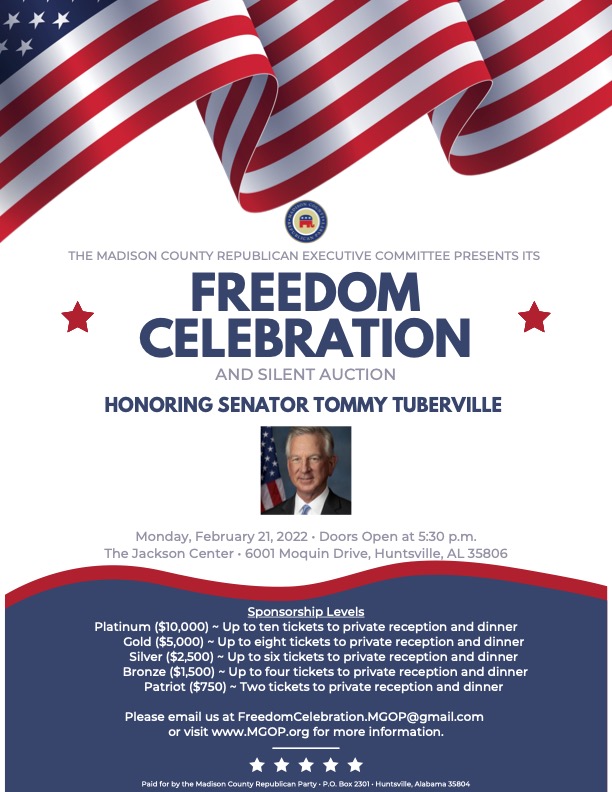 MAP TO JACKSON CENTER