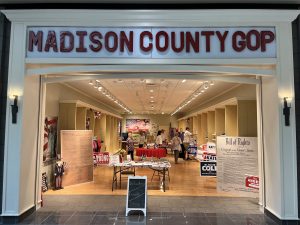 The Madison County Republican Party Headquarters is OPEN at Parkway Place on the 1st Floor near Dillard's.
Hours are Monday – Saturday from 11 AM – 5 PM. Yard signs, literature, t-shirts, hats, flags, and mugs are available.
For more information or to volunteer, please contact Donna Hamaker at 256-682-2065 or donnahamaker@att.net.