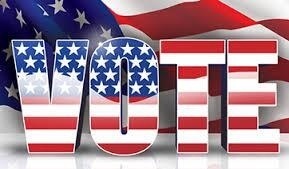 Election season is here! You have an opportunity to meet our great Republican candidates. We will post information about club meeting and events where you can meet each of our candidates.
The Madison County Republican Men's Club meets on February 17, at Trinity United Methodist Church at 8:00 AM. See more details here.
Invited Speakers Include:
Candidates for Chief Justice of the Alabama Supreme Court
Candidates for Commissioner of Agriculture and Industries
Candidates for State Treasurer
Please join us for breakfast and the opportunity to meet our candidates!
March: Local Candidates
April: Attorney General Candidates
May: Gubernatorial Candidates
The Pachyderm Club meets on February 23, at T&W Operations, 658 Discovery Drive, at 8:00 AM
Invited Speaker Will Be:
Bennett Driggers – Candidate for Probate Judge
Our list of 2018 Republican Candidates are available at mop.org/vote